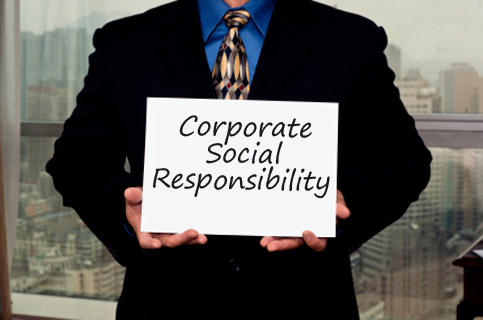 I have just read a brilliantly written article by Melinda Partin, Why Community Is The Secret to Being One of the "Good Guys" in Business posted to Fast Company.
Partin, is the CEO and co-founder of Worktank, a company that provides clients with the support they need to start creating virtual events that connect them with relevant communities.
In her post Melinda tells us something that most successful businesses and entrepreneurs already know; running a great enterprise in today's competitive environment, is about more than simply selling a product or service. Its about building communities and "understanding the parts we play in those communities." Actively contributing and supporting people in their endeavours, should become an integral part of the way we do business.
This article struck a cord with the WizOf.Biz team because we strongly believe in the importance of cause marketing and corporate social responsibility. Giving back to the community is important to us. We do so through meaningful collaborations with people like Jane Forbes from Seneca's popular Business Program, the Toronto Region Board of Trade and Brand Innovation Specialist Peter Widdis just to name a few.
Together we work tirelessly on furthering our mission, which is to seek out innovative community initiatives, businesses and budding entrepreneurs who can benefit from personalized professional guidance and support. Our vision lies in seeing more young minds grow and share their ideas so that they can develop the confidence and the experience they need to succeed. When business succeeds the economy grows, jobs are created and money flows to families and government for collective benefit.
The team also encourages its members to be involved outside of the business. Our founders are well established members of the community and our employees regularly donate their time to a variety of causes both charitable and with a focus on personal development. Some great examples include Theatre the Good and the Civics Education Network.
More great stories on corporate social responsibility can be found in a fabulous post on Social Brite entitled 4 examples of corporate social responsibility done right.
If you're looking for more inspiring posts like this one, visit our blog.