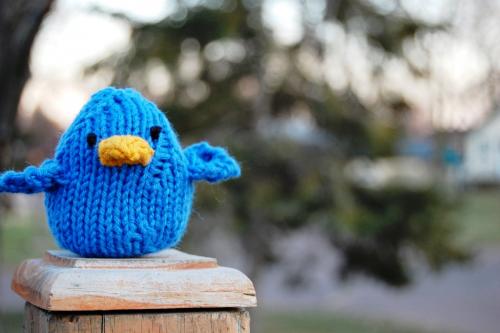 On October 3rd 2012 the #cbcdragonden feed was filled with feedback from the Twitter-sphere. You were eager to share with us your comments about WizOf.Biz and our appearance on CBC's Dragon's Den that night. Subsequently I think its only fitting for me to make this post responding to that feedback. In doing so, I hope that I can answer most of your questions and let you know we're listening. 
WizOf.Biz has learned a lot from our experience on Dragon's Den. It goes without saying, that we are continuing to grow thanks in part to the input of our on-line friends and followers.
@REactionFaye who is a web expert at Reaction Marketing, tweeted to us: "Red text on blue burns the eyes. Forms, buttons and links are dated 1998. Your text is cramped and hard to read. Not trying to be harsh with this, but my advice is hire a new web designer and start over." 
@REactionFaye, we thank you for your comments. We wholeheartedly agree with you, which is why I'm happy to say that we are now working on making our website cleaner and much more accessible to people. The new format will have no unnecessary links. The color scheme will be much more inviting and modern. The site's content has been rewritten as not to overwhelm readers with heavy text. Our tech team is currently working to solve a few technical glitches after which the new site will be up. Check out the sneak peak at what we're working on at the bottom of this post.
@RayStultz is a business enthusiast from Guelph, Ontario. His goal is to help small businesses expand. He says: "I think you might have had a chance if you had one clear voice and vision". Ray, we admit that our appearance on Dragon's Den was far from stellar; in fact it was rather poor. I also feel, and I know you will agree with me when I say that being on television and under the scrutiny of the likes of Kevin O'Leary is a lot to take on even for the best of us. However, we do have a supportive team that is continuing to work relentlessly on furthering our vision which is to empower businesses by offering them end-to-end actionable business solutions to enable them to succeed. Ours in a platform that allows clients to quickly and easily access a team of expert advisors that can offer feedback, improve business content, share ideas and provide networking opportunities for startups, business owners and young entrepreneurs. We give people a chance to connect with others in their industry and do so in a safe and secure manner. We always welcome any and all feedback from people like you, that may help us improve and cultivate your confidence in what we do. 
We also received this from @cbcdragon: "Do you think wizof_biz should disband?" We have no intentions of disbanding. WizOf.Biz is comprised of a solid  group of people who truly believe in what we do and are committed to making the business work. Among the skeptics, whose opinions we value and accept, there is a growing number of those who support our cause and can attest to the the advancements we've made since the show. 
@JTreliving "It makes no sense to spend that kind of money for so little return" . In order to built anything worthwhile, sacrifices are to be made. Money is not worth half as much as a desire to realize potential and see a good idea through. Its true, we are not making the returns we should, but we are confident that it will come in due course. Right now our priority is to continue working with people who understand our objective while cultivating a sense of trust in our clients. They need to know that we are entirely committed to their success. 
@thevillagegreen says: "@wizof_biz just wanted to let you know that you guys are up my wheelhouse. Nice try on Dragon's Den." Thank you. We would love to hear from you. Perhaps you could tell us more about yourself. We are always looking for a fresh perspective. 
@TheCraigSutton correctly points out: "Presentations under that kind of pressure are tough. Good luck".They sure are tough. Its not easy to be standing in front of five fire breathing dragons and feeling like you're about to be torn to shreds. Under those circumstances even the best of business visions can get blurred. Thanks for recognizing that we at WizOf.Biz are only human. 
Our Twitter responses were as varied as expected. This post is meant to let you know we're here ready and willing to take on new challenges.  In the meantime, don't hesitate to say hello and stay tuned!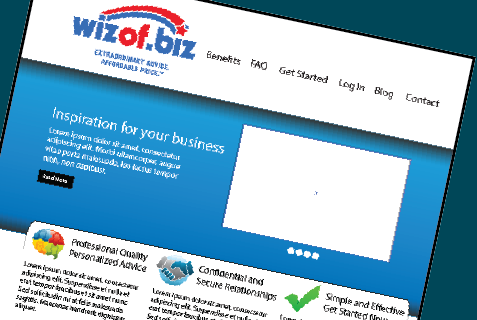 Twitter Bird by kopp0041 via Flickr with Creative Commons License