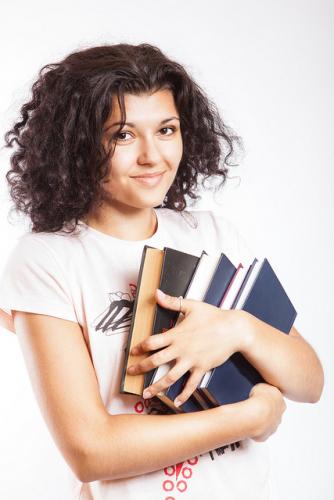 We at WizOf.Biz are always looking for people to work with and inspire. Sharing professional business insight, advice and creativity with people, is what we work towards. That is why, about two weeks ago, WizOf.Biz CEO, Reg Charney, spoke very openly to a group of young students at Seneca's Small Business & Entrepreneurship Program.
I must say, I was most impressed with Reg's overall presence and enthusiasm. I could tell that he was eager to tell students about the many ways that WizOf.Biz can assist budding entherpreneurs.The silence in the room let me know that the group was listening and was finding Reg's presentation quite informative. He wanted to know their answers to the question "What does entrepreneurship mean to you?" giving them real life success stories and allowing business experts to contribute to the overall discussion.
Thanks to professor Jane Forbes, the Entrepreneurship and Small Business Program exists. It is now an in-demand program, that offers students a unique opportunity to learn the fundamentals of contemporary management theory, as well as give students the practical skills they need to enable them to plan, manage and expand their ventures. Forbes says, that "Along with being a teacher, I am the Program Leader and Faculty Advisor for Students for Free Enterprize." She has over thirty years experience and is "proud of being able to engage and support Senecans in their quest for entrepreneurship".
The Guest Speaker Series, allows students to experience business outside the classroom. They are challenged by high profile business experts, share innovative ideas and present their business plans to industry professionals. Rounding it off, are a series of interactive seminars, online business simulations and continual guidance. A large component of managing a project is getting business advice from the Board of Advisors.
Upon graduating, Seneca's Entrepreneurship students will present their completed business plan to the the Canadian Youth Business Foundation and be considered for a sizable loan to help initiate their business.
WizOf.Biz is honored to have been invited to speak to students of the Small Business & Enterpreneurship Program. It has been a tremendous experience for our team and we look forward to continuing to provide expert business insight and innovation through our online consulting platform. It is our goal to inspire young entrepreneurs and help them succeed along the way.
For more information on Seneca's Business Program visit http://www.senecac.on.ca/fulltime/BAS.html or to learn about how WizOf.Biz can help you get ahead in business check out what makes us great.
Image credit: CollegeDegrees360 Creative Commons