Did you miss out on some of our best business posts in 2013? Don't fret; In the holiday spirit, we've decided to share with you, the top twelve posts that we feel will help you achieve optimal entrepreneurial success in the coming year!
Wishing you a joyous holiday season and a happy and prosperous New Year!
The WizOf.Biz team.
Make Business Success Your Resolution For 2013!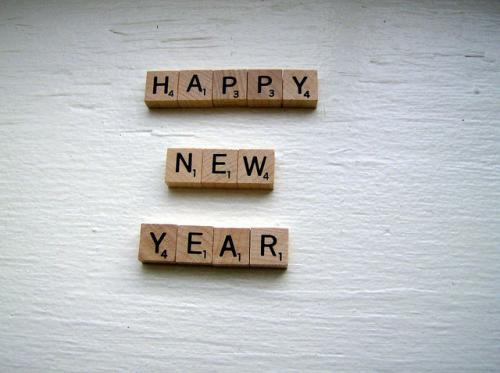 The year 2013 will bring about another slew of New Year resolutions. Many of us will focus on dropping the extra pounds we'd resolved to shed the year before. Others will make a conscious decision to spend more time with loved ones and more than a few of us will turn to improving marketing and business strategies as their number one resolution for the coming year. Here are some suggestions.
1) Resolve to Focus – Determine who your target audiences are. Look at their age group, occupation and social standing.Decide why this demographic is relevant to your business and go to where your specific market can be found.
2) Be Different – Your number two resolution is to dare yourself to be outrageously funny, phenomenally ingenious and intriguingly clever. Think outside the box to get the attention of those who understand and care about what you have to say. The other day I saw a series of gimmicky videos for a company that sold blenders. Their marketing ploy included blending random objects that are otherwise un-blendable such as iPhones, glowsticks and computers. Crazy right? Yes, but they stood out and that made all the difference..
3) Stay True To Who You Are – Just because you're running a business does not mean that it has to run you. Make sure that your entrepreneurial self is directly reflective of who you are in everyday life.Communicate with others in a consistent, down to earth way. Inject some humor in everything you do and don't forget to laugh at yourself. Align all of your marketing efforts with your own unique characteristics, then lead potential clients to elements of your business that point to the big picture.
4) Network – Make 2013, the year that you become part of the conversation, shmooze, exchange ideas. Make every lead an opportunity to connect and tell others what you do. Impress people by asking questions, giving answers and offering suggestions. Build business relationships that help you tap deeper into your market.
5) Learn & Discover – Seek out new opportunities to learn from others, participate in discussions and make discoveries about the way you run your business. Resolve to solicit client input. In the New Year,donate your time to other businesses that operate in the same general field. .
6) Create Content – Act interested. Strive to keep curious about your topic or idea. Work on showing others that you care about them and your cause. Make what you share with people funny and relevant.to their needs. Perhaps they too, have a New Year resolution that you can help them achieve. Tell your story; hell, a smidget of public ridicule never hurt anyone.
7) Take Risks – Be unconventional, intriguing and yes even wacky. Remember people love to see extraordinary things happen before them. Keep in mind that normal is boring and no one cares about anything normal at all.So look to wow the pants off of others.
8) Make That Dough – Enjoy what you do. Remain friendly and optimistic throughout. SHake hands, smile and offer to be there when it counts. If you do that, the dough will come rolling in when you least expect it.
I hope this gets you well on your way to success. In the meantime, stay insightful, innovate and prosper in 2013!
Image via *Sally M* Creative Commons